MRM is one of the nation's leading providers of clinical research education and customized training to leading CROs; Pharmaceutical, Medical Device, and Biotechnology Companies; and Research sites and Universities. Many companies are currently using MRM's e-learning courses as a requirement for new employees or ongoing GCP/ICH training.
Since 1999, Medical Research Management Inc. (MRM) has offered the course: "Fundamentals of Clinical Research", a 140 hour CRA training and education program. This program is designed for the professional who wants to transition into a CRA position or enter the clinical research industry. It offers a comprehensive Education and "Hands-On" Training of the clinical research process, the FDA regulations, GCP (Good Clinical Practice) and the International Conference of Harmonization (ICH) guidelines.
"Fundamentals of Clinical Research" is the only known course that offers all of the following:
Extensive Clinical Research Education (see curriculum);
1 Week of "Hands-On" Training for CRA, and other related professions;
Over 1200 people have successfully completed our program.
Medical Research Management, Inc. has expanded to provide individuals with additional training options via an online learning management system providing flexible and affordable clinical research training via comprehensive training programs, education modules and interactive Webinars. MRM also offers a number of 2 & 3 day seminars in Florida, Minnesota and Massachusetts. MRM is available to conduct on-site services for institutions in need of clinical research training.
---

Jill Matzat, RN, BSN, Certified CRA
(Course Designer & Founder, Primary Instructor)

Jill Matzat holds a Bachelor of Science in Biochemistry from State University of New York at Stony Brook, as well as a Bachelor of Science in Nursing from Barry University in Florida. She has over 16 years of clinical research experience including all aspects of monitoring clinical trials, investigator recruitment, monitoring plan and report development, protocol and CRF development, SOP writing, development of study specific educational materials and project management. She received certification as a clinical research associate from the Association of Clinical Research Professionals in 1996. In 1998, Jill founded Medical Research Management, Inc. and developed "Fundamentals of Clinical Research". She is also one of the founders of a Contract Research Organization, CRA Solutions (www.cra-solutions.com) that currently offers consulting services to Medical Device, Pharmaceutical, and Biotechnology companies internationally in the capacity of project management and monitoring. Jill is a frequent guest speaker at conferences and seminars. She addressed a conference sponsored by the Office of Human Rights Protection and was a guest speaker at the ACRP Annual Conference. She held adjunct faculty status at Vanderbilt University 2004-2005. Jill is currently Chairperson of the ACRP Trainers Forum and is a Member of the Government Affairs Committee, Education Committee, and Content Expert Subcommittee.
---

Ashley Clark, BS, CRA (Course Instructor)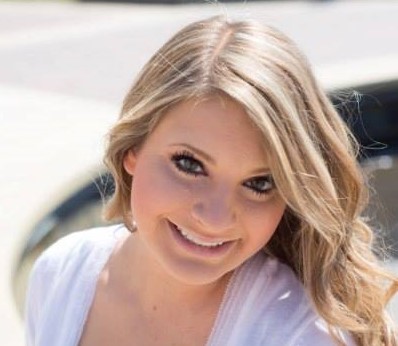 Ashley Clark holds a Bachelor of Science in Biology as well as a Bachelors of Business Administration with a concentration in Finance from James Madison University in Harrisonburg, VA. She has worked directly for a Sponsor as a Clinical Research Associate for the past 3 years performing site evaluation, initiation, interim and termination visits for Class III Medical Devices in 8 different countries. In addition to routine monitoring activities, she is also skilled in clinical auditing at both the site and CRO level as well as general project management activities including the development of clinical documents, management of site-level metrics and submissions to local regulatory authorities. While she primarily works on cardiovascular trials for CE mark or PMA submission, she also has experience working on 510ks and post-market studies from protocol development to execution and final submission. In 2013, Ashley joined Medical Research Management, Inc. as an instructor for the ?Fundamentals of Clinical Research? course.